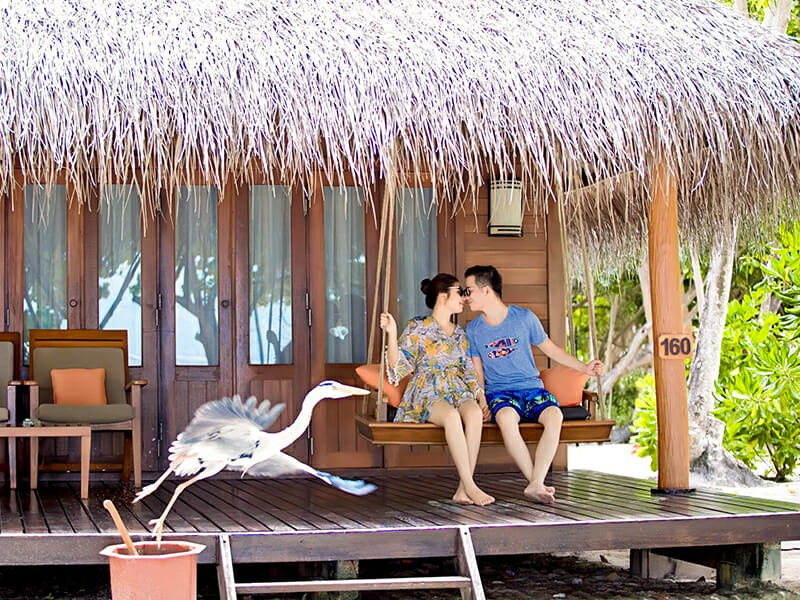 In a special place where memories are created, honeymoons are even made more special. Let the romance sparks in the most genuine resort of maldivian hospitality where the first most important hallmarks of your marriage start.
Whether it's a celebration of new love or an opportunity to rekindle the romance, escape to Medhufushi for unique experiences you will forever cherish, such as immersing yourselves in the healing powers of spa therapy – just because you can! For maximum privacy and seclusion, opt for lagoon suites built over the lagoon, butler service and exclusive treats befitting a celebration of love. It's not a dream; it's your new reality.
The Madhufushi Romance Package is also available through our Wedding Gift Registry, whereby wedding guests can contribute to the newly-weds' honeymoon at Medhufushi Resort Maldives.