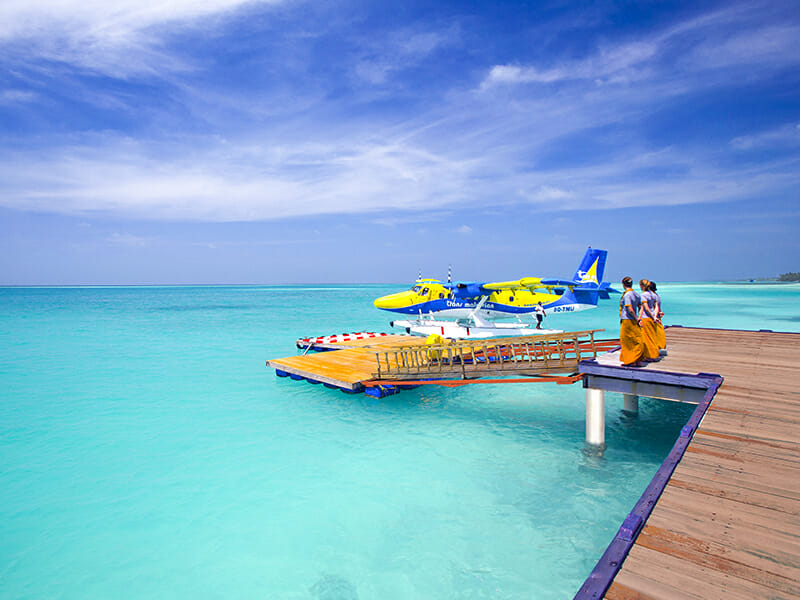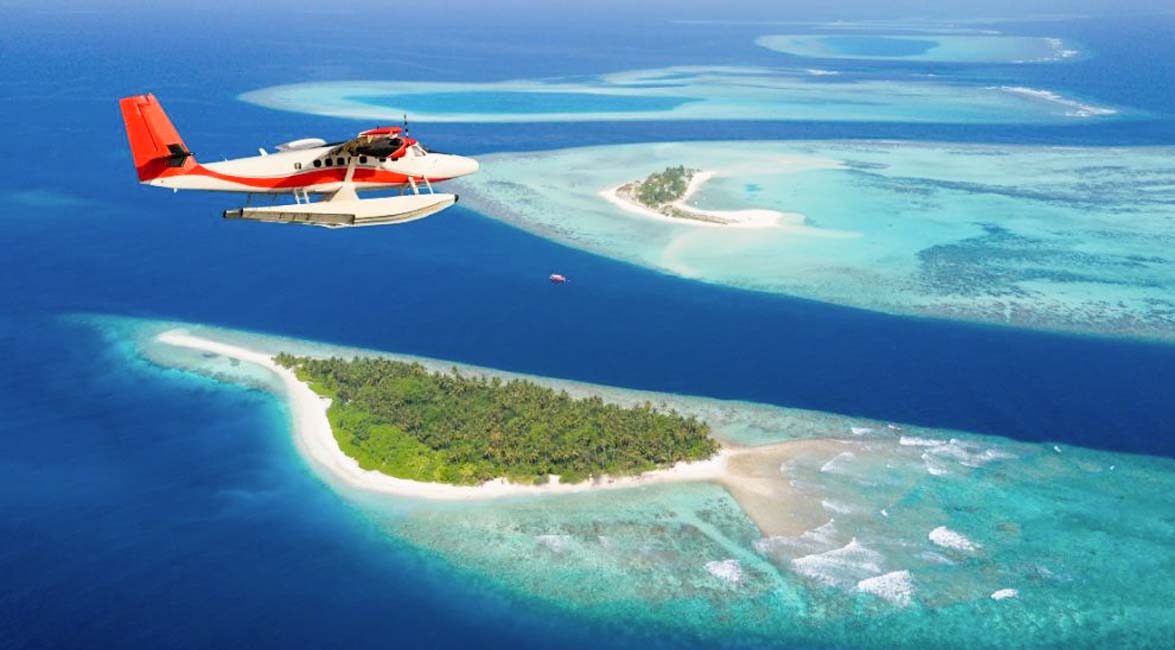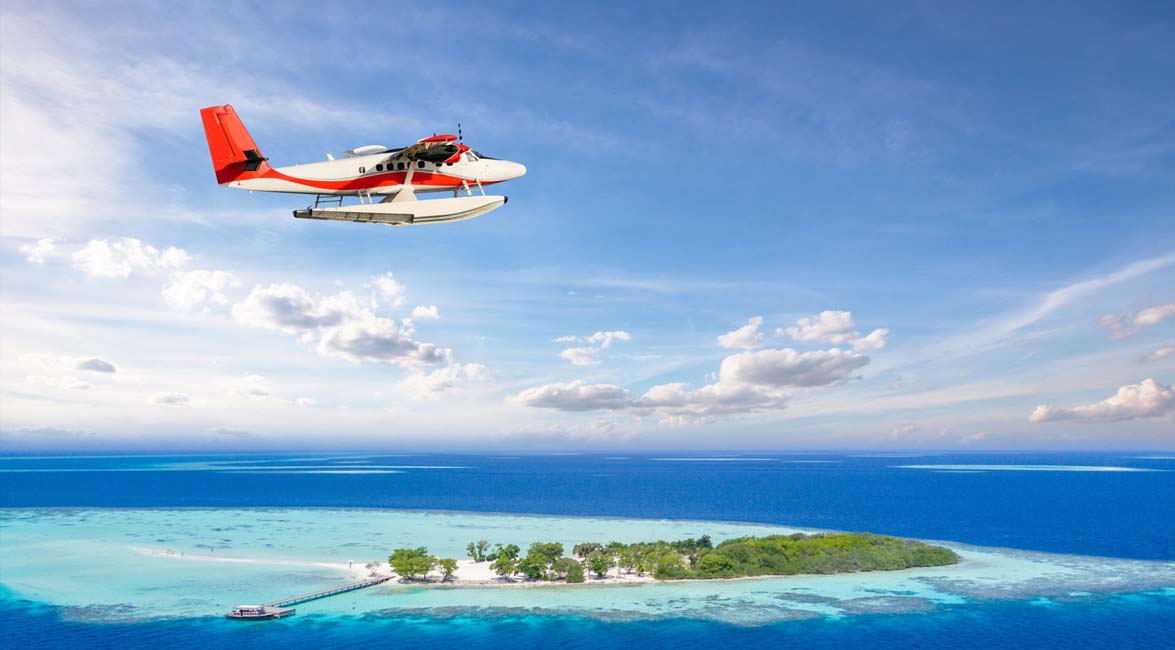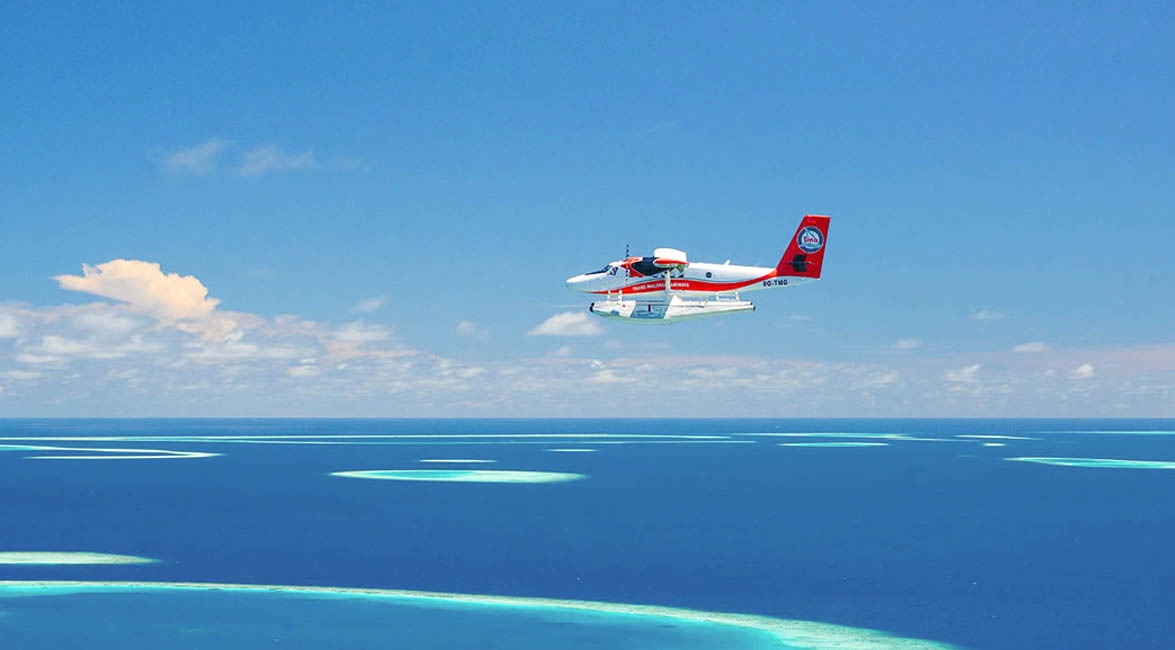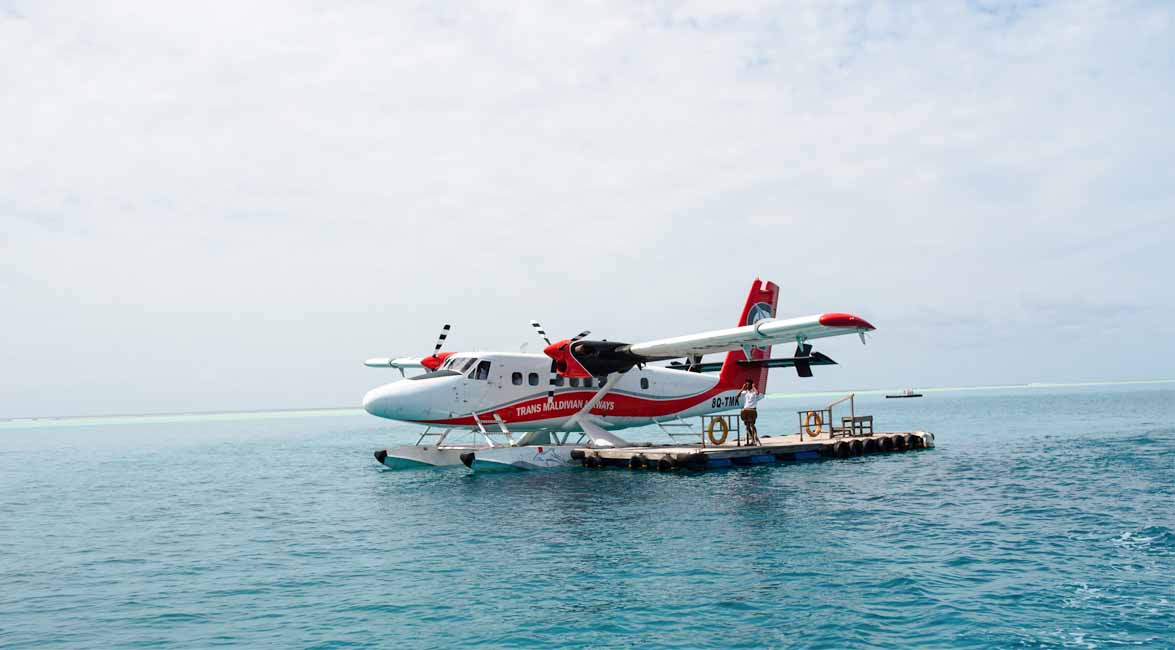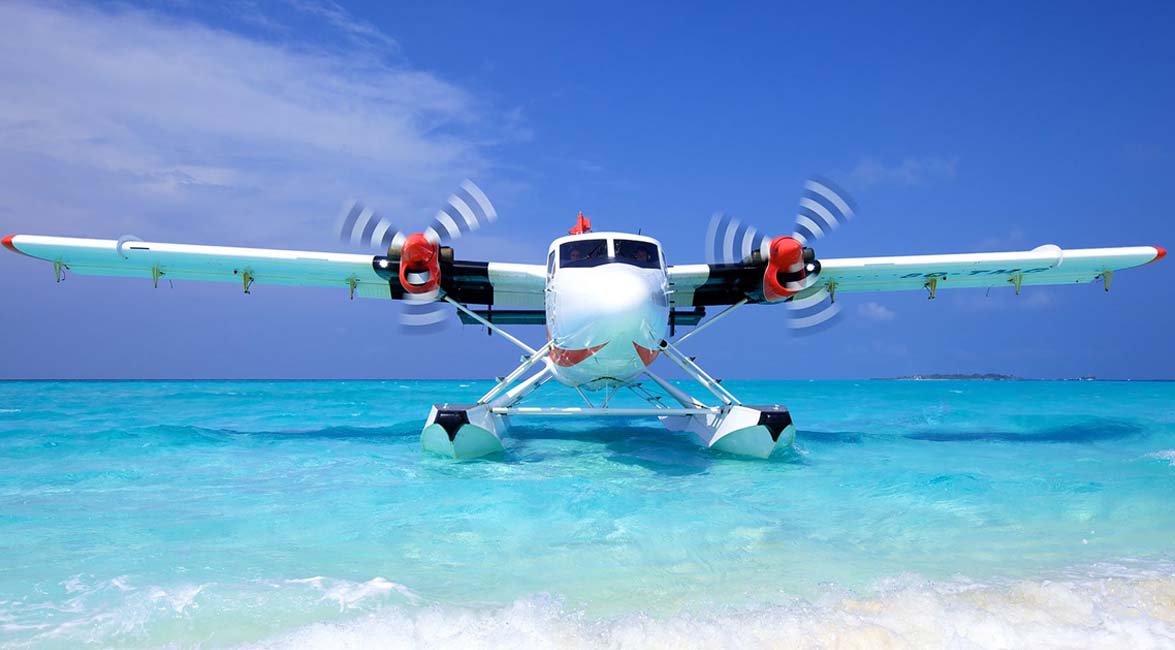 Transfer to Medhufushi is arranged via seaplane.
The seaplane ride takes about 35 minutes and we provide seaplane transfers to our resort and the experience you will collect with just one ride will blow your mind away where you will be soaring like a bird above turquoise lagoons sparkling in the sun in no time. Flying low over the islands, you could see the shapes of the reefs and colors of the shallow water around the islands. Round circles of pristine white sand with centers of thick mangroves dotted the horizon as far as you could see. Sand bars and brilliant streaks of turquoise were stark contrasts to the deep blue of the Indian Ocean straight to the arrival jetty!.
Seaplane transfer schedule
Your seaplane transfer will be arranged according to your international flight timings and will be combined with other guests.
Guests must send arrival and departure flight details directly to the property at least 3 days prior to arrival.
For your arrival, seaplane transfer can be arranged for international flights that arrive in the Maldives between 06:00hrs and 15:00hrs, if your international flight arrival is outside these hours we recommend you book overnight accommodation in Male before continuing to the resort the next morning.
For your departure, seaplane transfer can be arranged for international flights that depart from the Maldives from 09:15hrs onwards.
International airline policy requires passengers to check-in no later than 2 hours before flight time, Seaplanes fly during daylight hours only. The last flight departure from Medhufushi is usually between 14:00Hrs and 16:00Hrs.
Book transfers to Medhufushi Maldives
Once all details are received, our reservation team will contact you.
NO PAYMENT IS REQUIRED right now.
---
Seaplane transfer rates (Return trip)
| | | |
| --- | --- | --- |
| Rate period | Adult (12 years old and above) | Child (below 11.99 years) |
| 01 Nov 2021 – 31 Oct 2021 | USD 411/- | USD 244/- |
|   |   |   |
Free of charge for kids under 1.99 years.
Luggage: Check-in allowance: 20kg per person (Excess baggage weight: USD 6 per kg). Hand luggage allowance: 5kg (per person).
Airport Service: You will be met our airport representative at the arrival terminal. They will be holding Medhufushi board and will escort you to confirmed Transfers.
Booking payments: Upon receiving your confirmation for the preferred method of transfer, we will send you online secured Credit Card payment link to process the due payments.
Transfer Information
Seaplane Transfer Policy
Upon exiting the Customs area, guests enter the Arrivals Hall, then proceed to the nearby AAA Hotels & Resorts lounge #38, here an airport representative will be able to assist with the next steps of the journey. Guests usually wait no longer than 3 hours at the Airport before a scheduled seaplane transfer departs to Medhufushi.
In rare instances, such as international flight arrival is delays or baggage claims, guests will need a special form and in this case seaplane departure time may be extended.
International flight departure regulations require guests to check-in at the airline ticket counter no later than 2 hours prior to the flight's departure time.
In rare instances, due to circumstances outside the control of Medhufushi, such as unfavorable weather conditions, the seaplane schedule may be changed, in which case, Medhufushi assumes no liability for guests' expenses related to these changes.
Trans Maldivian Airways is an independent operator, which provides the resort with seaplane schedules in the evening prior to arrivals and departures. As such, all schedule timings are solely at the discretion of the Management of Trans Maldivian Airways.